YS was visiting Seoul during the cherry blossom season. She was thrilled to be able to witness the beautiful flowers, and I was excited to capture the moments for her.

YS씨는 벚꽃 계절에 서울을 방문하고 있었다. YS씨는 그 아름다운 꽃들을 볼 수 있다는 것에 감격했고, 저는 YS씨에게 그 순간들을 포착하는 것에 흥분했다.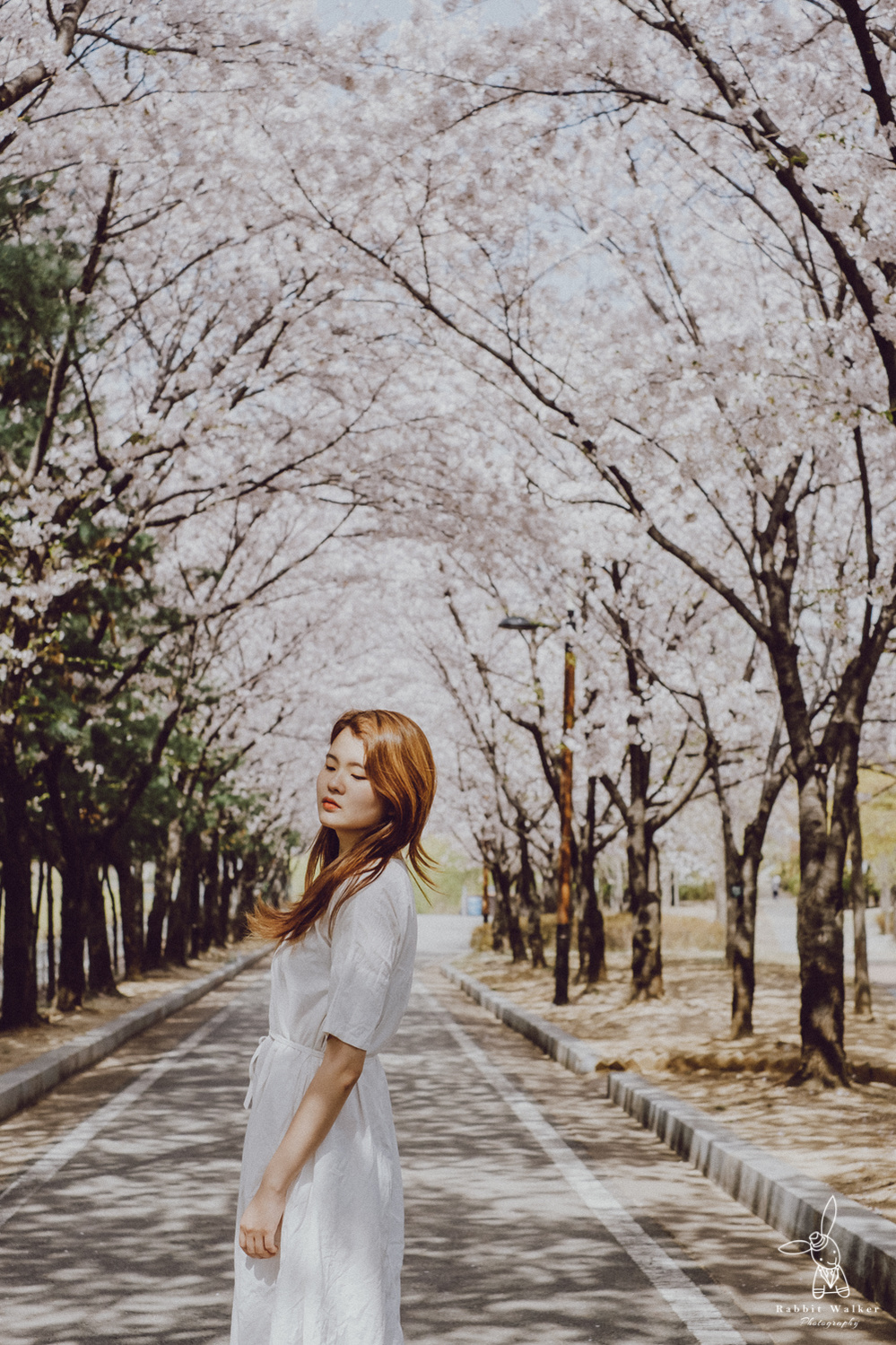 YS is a young lady with a determined personality, and I wanted my portraits to reflect who she was. I strongly believe that photographs of a person shouldn't just be pretty, but they should show the subject's personality.
We managed to channel the free-spirited, strong and elegant, as well as the quiet and contemplative sides of YS's personality.
YS씨는 결단력있는 성격을 가진 아가씨이따. 저는 사진작가로써 피사체의 성격을 보여주는 촬영 스냅을 찍고 싶다….저는 사람의 촬영사진이 단지 예쁘기만 해서는 안 된다고 생각한다. 왜냐하면 사진은 그 주제의 성격을 보여줘야 한다~
우리는 YS씨의 성격에서 자유분방하고 우아하며 사색적인 부분을 용케도 전달해 주었다.
I'm glad to meet you, YS, and to experience the beauty of Korea's spring with you.
Stay hungry, strong, and beautiful!
만나서 반갑습니다 ~ 당신과 함께 한국의 봄의 아름다운 풍경을 경험해서 좋아요!
YS씨가 씩씩하고 아름답게 살기를 바란다^^
Gloria
글로리아